烟台海召仓储设备有限公司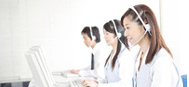 电话:0535-6023133
传真: +86-535-6023132
服务热线: 18653501300
http://www.whshusong.com
邮箱:ythzcc@163.com
地址:烟台芝罘区魁玉路刘家东街83号

Yantai Haizhao Storage Equipment Co., Ltd.
Release Time:2016-12-13 16:50Clicks;:
Yantai Haizhao Storage Equipment Co., Ltd is a specialized manufacturer of modern warehouse logistics containers with high quality and favourable prices. Adopting the latest logistics concepts from Europe and the United States and focusing on its strategy of promoting the standardization of domestically produced containers, the Company has long been integrating and optimizing its operation procedures including product development, three dimensional design, machining, mold manufacturing, production, quality control and marketing. The Company's products have a large range and series including but not limited to plastic parts box, logistics box, storage rack, pallet, work place tool chest and bar type shelf, and all of them are widely applied to various industries such as automobile, electronics, machinery manufacturing, chemical, pharmaceutical, tobacco, farming, logistics distribution, etc. As of now, all the products sell well throughout China, South Korea, Japan, Europe and the United States. Furthermore, the Company has been enjoying a rather high reputation in the market for its perfect after service. In addition to its leading products, the Company has been undertaking a variety of mold manufacturing and injection molding processing businesses. Currently, due to its technical strength and production capacity, the Company has successfully tied up with many enterprises in the same industry, and its quality products and high value-added services are widely acknowledged in both domestic and abroad markets. We are looking forward to developing business with friends of various countries on the basis of equality and mutual benefits and welcoming your inquisition.
烟台海召专业打造仓储物流设备一站式采购平台 咨询热线:18653501300(微信同号)